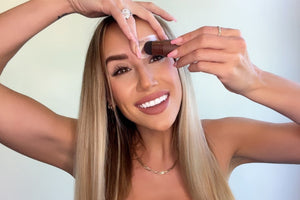 Perfect Brows Every Time
Symmetrical and even. The Stencil Kit gives you guidance for perfect brows every time!
shop now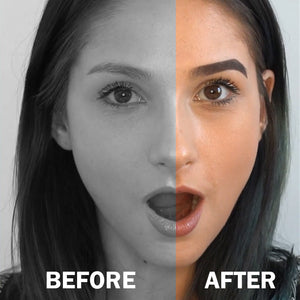 Long-Lasting Wear
No smudging or fading. Enjoy the lasting, waterproof formula of Stencil Kit for all day wear!
shop now
What Others Are Saying
⭐️⭐️⭐️⭐️⭐️
"I was skeptical at first, but when I lined up the stencil and lightly went over my brow and took the stencil off... WOWWWWWWWW amazing! This is a game changer for me and boosted my confidence up a bit too." - Phoenix
---
⭐️⭐️⭐️⭐️⭐️
"The stencils give you a wide range of options in shaping your brows. Ease of use is what it's all about. Beats pencils or powders." - Regina K.
---
⭐️⭐️⭐️⭐️⭐️
"I am not good at drawing eyebrows. However, this stamp kit elevated my brow game. I simply placed the plastic shaper over my brow and rubbed the mushroom across it and voila I had perfect brows. I love this." - Angelia M.